Motor vehicle insurance - do you actually have the right cover?
Motor vehicle insurance is simple right?? In insurance terms its one of the easiest insurances to understand, so why are so many of us not insuring our vehicles correctly and how are we getting it wrong?
We invest in insurance to mitigate risk. So when we take out an insurance policy we are paying a small premium because we can't afford to pay a larger amount should something happen to the item we are insuring. We insure our car to mitigate the risk of an accident that may result in a total loss of our car, or someone else's, because we can not afford to pay outright the replacement cost or repairs to our car or someone else should the worst happen.
It sound logical and yet there are still some of us not getting the right cover
The most common mistake we see when it comes to car insurance happens in states where you purchase the compulsory third party insurance (the green slip). In states where this is a separate purchase to registering your car, people are often misled to believe they have motor insurance (almost a third of the population according to studies found on google searches). That is not the case. The green slip is insurance for bodily harm caused to people during an accident.... not your car. Think accident and injury to people only when thinking CTP insurance.
The second misconception is -'my car is not worth insuring'. This is something brokers hear all the time. YOUR car may not be worth much and is easily replaced or repaired so you are wasting your money insuring it right?? WRONG!! What happens if you are at fault in an accident with a Tesla worth $180K?? Can you afford to repair or replace that immediately?? If you are driving without any insurance that is the risk you are taking. Imagine being suck with a debt that is greater than most peoples yearly income.
Third party insurance alleviates that risk for you. You may not get your own car fixed for the small premium, but you will not be left with huge debts against you to fix someone else's car when you are at fault.
Comprehensive car insurance is a policy that covers your property loss - if you are in a car accident that is your fault, then your repairs and repairs to the other drivers vehicle are covered. A total loss to either vehicle involved would also be covered.
Comprehensive car insurance also protects you against having an accident with someone else who does not have insurance.. so even if you are not at fault you still get your vehicle repaired or replaced if the other driver has no insurance. Total peace of mind.
There is a common mistake made when comprehensively insuring cars. Under insuring cars. Most cars will be insured at market value and insurers are great at estimating what cars are worth in the current market. What they don't automatically know is any modifications you add to your car. Each modification changes the value of your car, if you do not notify your insurer that there is modifications you are unlikely to get the correct value for your car replacement should you suffer a complete loss.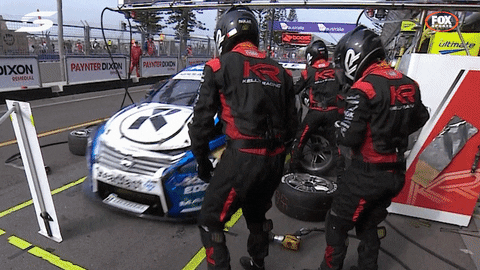 Noting the correct model of car exactly is also essential. There is often big price differences between the base model and the top of the line model of the same year. Always check your details are correct. If they are not, let your broker know. There are also additional options that you may like to discuss with your broker eg windscreen protection, hire car after an accident, no claim bonus.
So a simple insurance is not so simple. That is why we have brokers. So contact your broker and let them help you make sure you have the right cover to protect your world